The Weed Man Lafayette, IN team lives and works in the communities that we serve. Offering quality service is our main goal for our customers and neighbors. Meet your Lafayette, IN Weed Man team of lawn specialists who are professionally trained to manage all of your lawn care needs. We're happy to introduce ourselves!
Josh Fromme | Owner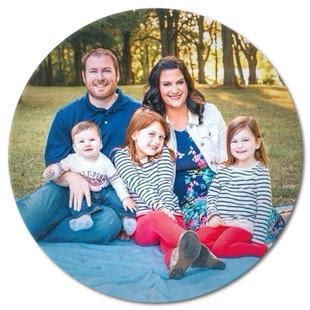 Josh graduated from Illinois State University in 2000 with a Bachelor's Degree in Agriculture Business. After graduation he was determined to give the residents of Bloomington, IL and Peoria, IL a professional, caring, and locally owned lawn care company.  Starting off with zero customers, one truck, and himself as the only employee, Josh began providing professional, customer service based lawn care with one motto guiding him every minute of every day, "Promises Kept".  With hard work and dedication, he expanded the company to what it is today. He received the 2017 Pantagraph Readers' Choice Award for 'Best Lawn Care Service' for the Bloomington, IL location.  Outside of work Josh enjoys spending time with his wife Beth, and their three children Emma, Reagan, and William.  He is a lifelong St. Louis Cardinals fan, and can often be found barbequing something delicious in his backyard.
 Nick Heineman | GENERAL Manager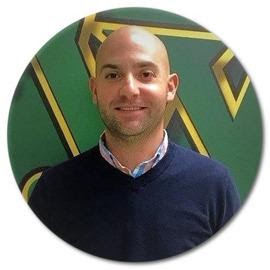 Nick started his journey with Weed Man in 2008 as a salesperson and technician. Nick loves that Weed Man gives people the opportunity for a career, "If you work hard, hit your goals, and grow yourself personally you can do anything within our company." Following this mission every day, Nick has moved up through the company and was eventually promoted to the technical and marketing manager. A typical day at work consists of analyzing performance and coaching for success. In the evenings, you can find Nick coaching his sons traveling baseball team and on the weekends, he enjoys playing golf with friends and spending time with his wife Erin and their two children, Max and Emma.
Kevin Fromme | director of administration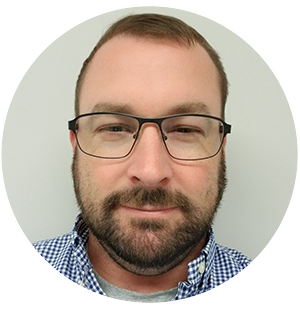 Kevin grew up on a farm in Central Illinois and graduated from New Berlin HS, home of the Pretzels. He then graduated from the U of I in Urbana-Champaign, Go Illini! Kevin enjoys watching college football and being in his small town north of Bloomington. Kevin has had several positions with Weed Man in all departments. He started as the QC coordinator and helped with several management positions in the Technical Department. Kevin worked with the field Sales team before the opportunity to join the Administration Department presented itself. Kevin enjoys working with the team and utilizing his experiences to grow the administration team and complete communication circles between all departments. Kevin knows that Weed Man is the lawn care expert and works to ensure that this expertise is seen by the customers, employees, and the company.
Danielle Fiello | SENIOR Customer Service Representative / ACCOUNTS RECEIVABLE SUPERVISOR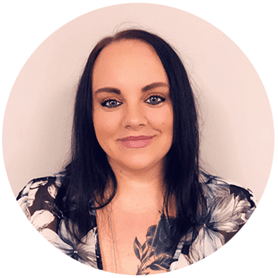 Danielle hails from the busy city of Chicago Heights and her life is just as hectic! She spends her days with her 3 kids; Alyssa, Brayden, and Elleina. Danielle's passion is in the kitchen. Her all-time favorite meal to cook is spaghetti and meatballs. When not wrangling her kiddos, she spends her time watching movies, reading and spending her time outdoors. Customers and co-workers all love working with Danielle she is the comedian in the office, and she brings laughter to the workplace every day.
Jake Ferrier | digital coordinator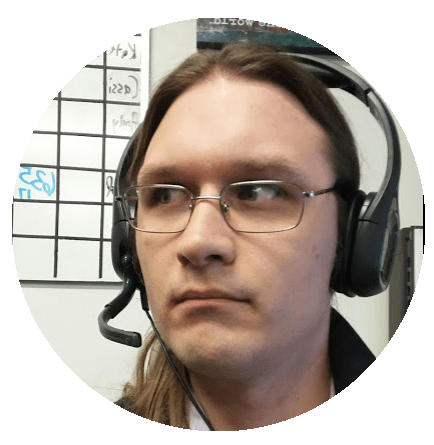 Jake hails from the frozen northern wastes commonly called Mid-Michigan.  He has worked with Weed Man for six years with a focus on customer service and marketing.  On weekends you can find him in nature, walking the woods with his-soon-to-be wife, or deep between the pages of a good book.  He has been known to talk to cats; for their part, the cats rarely respond.
ABIGAYLE MONTREY | CUSTOMER SERVICE REPRESENTATIVE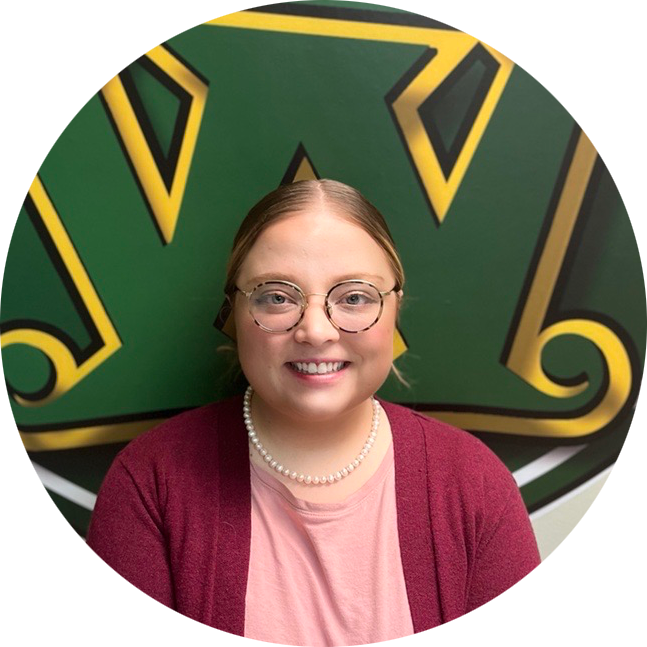 Abigayle grew up in the frigid state of Minnesota and moved to central Illinois in 2010. Abigayle started working with Weed Man in February 2021 as an Outside Sales Representative and has since moved into customer service and gained her applicator license for the state of Illinois. Outside of work, Abigayle enjoys her quality time with her husband, Brandon, and two dogs, Beckett and Willow. Abigayle is an avid yogi and spends a lot of her free time baking for her family, friends, and co-workers.
SARAH SHERMAN | CUSTOMER SERVICE REPRESENTATIVE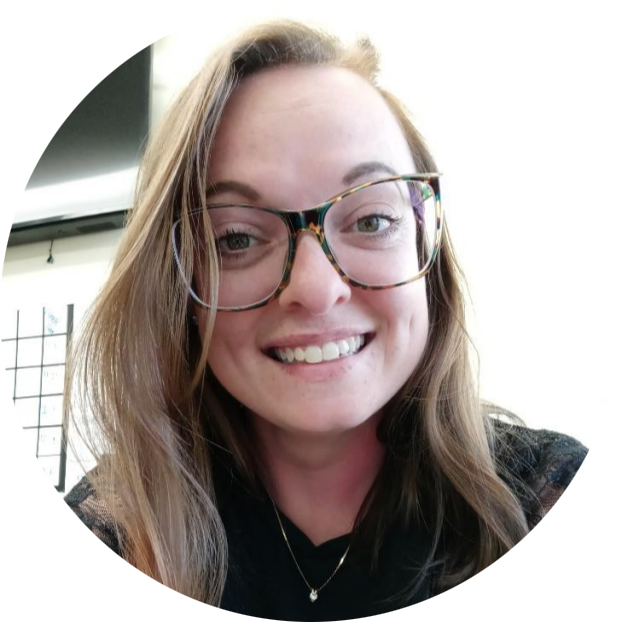 Sarah was born and raised in Bloomington-Normal. Her motto is "the best thing in life is to live it like there is no tomorrow." She has a passion for crafts and cooking, and adores her 3 nephews and loves them like her own. "Working with Weed Man Lawn Care has been great! There is always room to grow and goals to accomplish. I always remember to set myself up for success."
reyonna daughtry | recruiting and hiring manager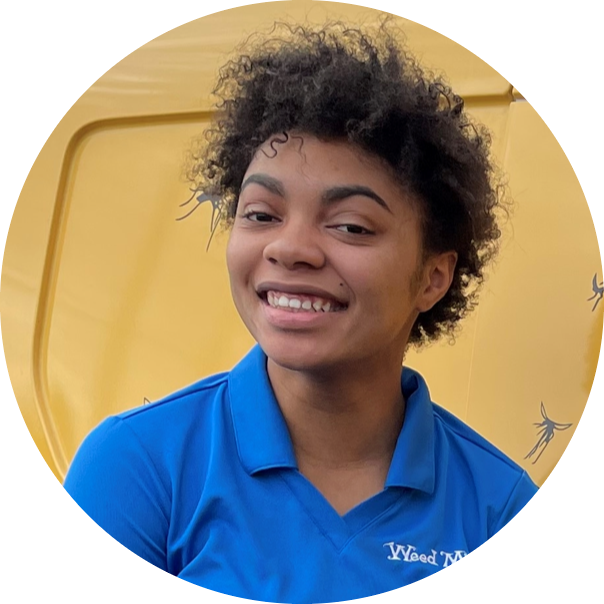 Reyonna was born and raised in Louisville, KY. She moved to Indianapolis for her military reserve unit, and joined the Weed Man team as a Technician. She has moved from Technician to Marketing Supervisor to a Senior Technician, and then became our first Recruiting and Hiring Manager! In her free time, she enjoys reading and playing with her cat. Reyonna loves working for Weed Man because of all the great career opportunities offered to everyone who wants to work hard, and being recognized for a job well done!
EVAN KELSO | SERVICE SUPERVISOR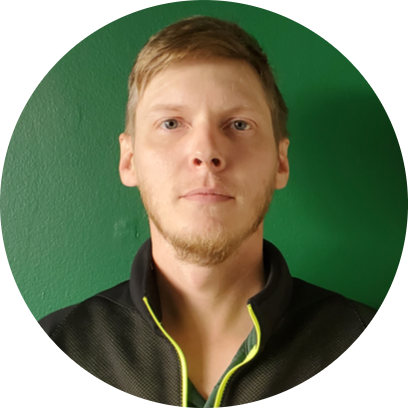 Evan was born and raised in Fort Wayne, and moved to Indianapolis in 2012 to build a new life in the 'big city.' He has a "burning desire for Weed Man to be the premier lawn care provider in Central Indiana." Evan joined Weed Man in spring 2020, and was able to grow from a Technician to a Service Supervisor before the end of the year. "It is my mission to ensure that each and every Weed Man customer has an expert Technician who brings the products, service, and knowledge to grow a green space that neighbors and even Mother Nature herself will covet." When he is not tending to lawns, Evan can usually be found at car shows and motorsport events all over the state, or wrenching on his vehicles. Even in the hottest parts of summer he would rather be hiking, swimming, or camping with his wife and dog than sitting around in the A/C.
TYLER BOYD | SERVICE MANAGER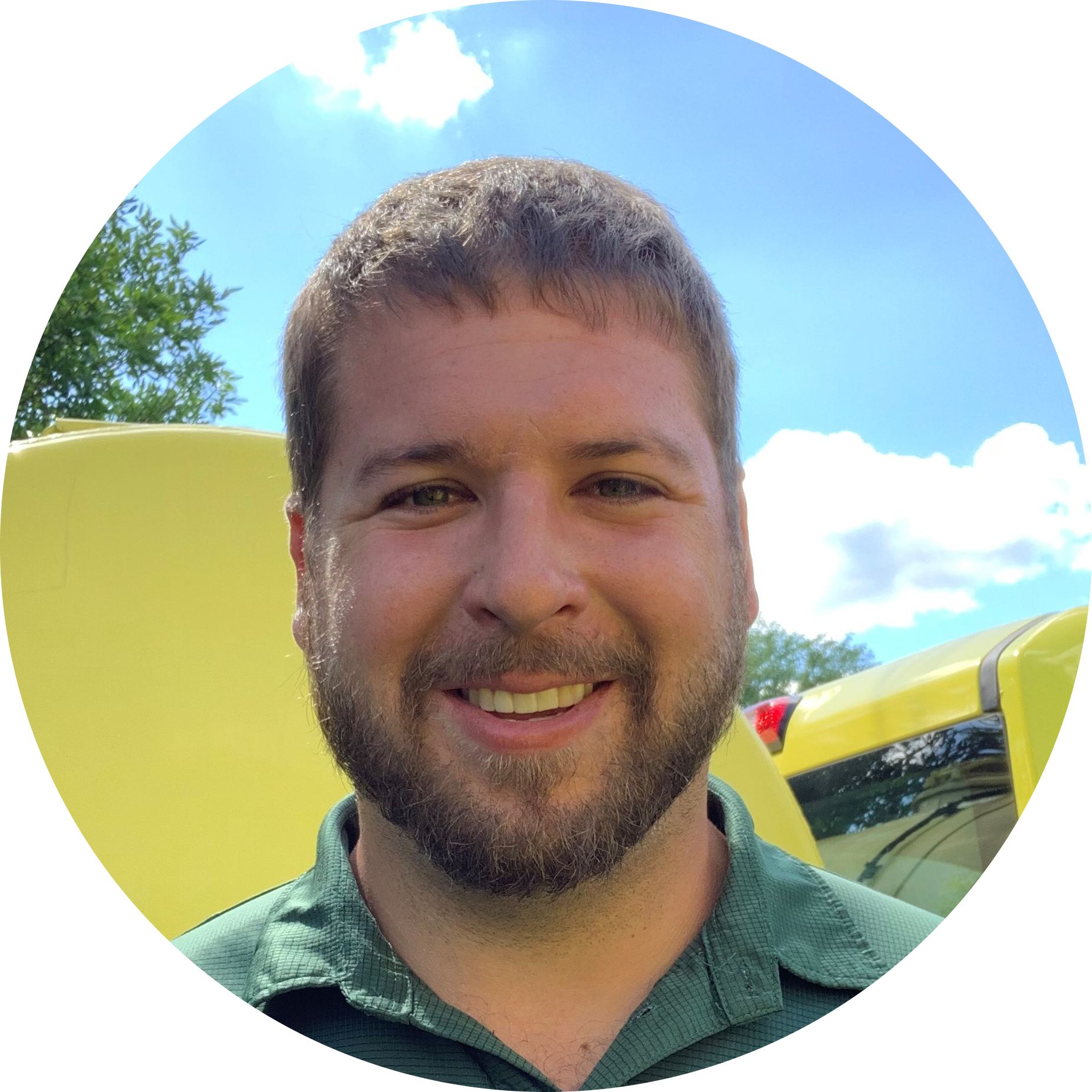 Tyler grew up on the west side of Indianapolis and was a student athlete at Indiana State University while studying Business and Aviation Management. He then went on to take this experience to the Golf Industry to follow in his father's footsteps to be a Golf Course Superintendent. He spent 10 years in the Industry with 5 of them being as a Superintendent at both public and private clubs. Tyler has been at Weed Man since September of 2019 when he decided to make a career change to the Professional Lawn Care Industry. Tyler enjoys being able to interact with our Technicians and Customers to help make sure they have the best possible results. In his time away from the office, Tyler can be found spending time with his wife Ashley and son Dawson out on the lake boating, or anything that has to do with the great outdoors.